The Effects of Fast Fashion
Welcome back fashionistas! Today we're going to talk about a very important topic known as fast fashion. Many people can't resist sitting back and gossiping about their love for clothing, but in order to make this claim it's important to educate yourself on the nastier bits of the industry which creates it.
Did you know that over 10% of the world's total carbon emissions are produced by the fashion industry? Because of the massive amounts of energy and resources needed to create clothing, combined with the harsh chemicals and dyes used in the production process, fashion is contributing drastically to global pollution. If that isn't enough to worry you, the industry also has a bad reputation when it comes to workers rights. Women and children make up most of the workforce, working long hours in dangerous conditions for unlivable wages, and little to no benefits.
Almost all of these devastating discoveries are products of fast fashion, a form of production born in the 1980's which has grown tremendously in the last several decades. Since the introduction of mass production, introduced by Henry Ford's Ford Motor Company in the early 1900s, clothing as well as many other items have become more readily available. As production steadily grew, instead of having just several nice outfits, a person was likely to own a whole closet full of garments.
Overtime, having tons of clothes has become not only a norm, but a societal necessity. Brands began popping up all over China and other large production areas, producing massive amounts of clothing for the lowest prices possible. Now, it's easy to pop onto sights like Zaful and Shein and buy a whole closetful of clothing for a ridiculously low price. But think about it. How are the people who make those clothes being paid if you're buying a whole cart full of clothes for only a few dollars?  The answer is that they practically aren't. Some people get paid much less than living wage for hours of work in harsh conditions.
So, what can you do to help minimize the negative effects of the fashion industry while staying cute and fashionable? Well, there are lots of steps you can take! Below I'll cover some brands to avoid, some brands to seek out, and some tips and tricks on what and what not to buy.
Brands to Avoid:
Shien: Similarly to many other brands, Shien has a very negative impact on the environment. Because most of its materials are synthetic and the clothes are very cheaply made, they falls apart very quickly, practically everything going into the garbage before making it to another home. Shien is also very secretive about where/how products are made and gives no information about their supply chain.
H&M: The second biggest retailer in the world is definitely one we should avoid. Despite continued promises to better its worker rights policies, there are many allegations of physical and sexual assault towards female workers. In addition, in 2018 the company didn't pay over 850,000 workers a living wage, leaving many homeless or impoverished.
Forever 21: This popular and inexpensive brand has seen many scandals over the years. In Las Angles it was discovered by U.S. Department Officials that the brand was paying their workers less than four dollars an hour, far under the minimum wage in that state at the time. They refused to comply with fire safety regulations, showing even further disregard for their workers health and safety. Moreover, they release no information on where or how their products are produced, giving the public no knowledge of their environmental impact. If this isn't enough, they were accused by multiple people of body shaming by including diet bars in packages with plus sized clothing.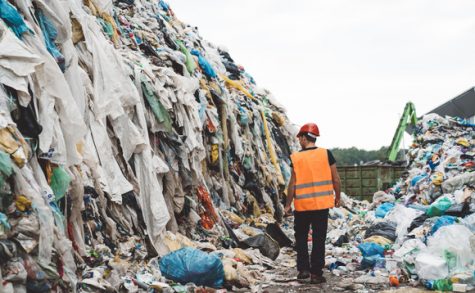 Brands to Seek Out:
Patagonia: This brand was one of the first brands to get on board with protecting the environment. They use mostly organic cotton and recycled materials and have a great initiative to take back, reuse, and recycle any old Patagonia clothing you may have in your closet. In addition, they are Fair Trade Certified, meaning that all their workers are paid fairly for their work.
Reformation: Growing in popularity over recent years, this U.S. based brand uses all sustainable and regenerative fabrics, and is completely carbon neutral. They are also known for their safe working conditions, workers benefits, and fair wages.
Levi's: You'll be glad to know that your favorite jean brand is safe to shop from. Their ethical production and sourcing does no harm to the planet, and their fair company policies provide reasonable wages for workers. In addition, Levi's gives back percentages of its profits to different good causes from time to time, and has a great second-hand recycling program. As an added bonus, they produce clothing in sizes from 2xS to 4xL and are very body positive.
How can I make a difference on a personal level?
Research which brands you buy from to make sure they're ethical and environmentally friendly.
Buy used clothing and give it away when you're done with it! Recycle and reuse!
Did you know that over 35% of plastic in the ocean comes from our washing machines? Every time you wash your synthetic clothes, they release microplastics into the water which eventually drain into the ocean. There are several companies that sell bags and filters to catch the microplastics so that doesn't happen! It's a great idea to invest in one for your home!
Avoid heavily dyed fabrics! Many dyes and harsh chemicals do a lot of damage to the planet and are harmful to workers who are around them all day. Go for more neutral tone items when shopping new and pick up your statement pieces from thrift stores or brands you have taken time to research.
Think about spending a bit more on a piece of clothing you are planning to wear a lot—for example, a good pair of jeans—rather than buying the cheapest pair you can find. They'll likely last a lot longer and not need to be thrown out or replaced as often.
Speaking of jeans, always buy normal jeans, not stretchy ones. Stretchy jeans are woven with elastic which never decomposes leaving a net of plastic that will be around forever.