Michigan Mountain Man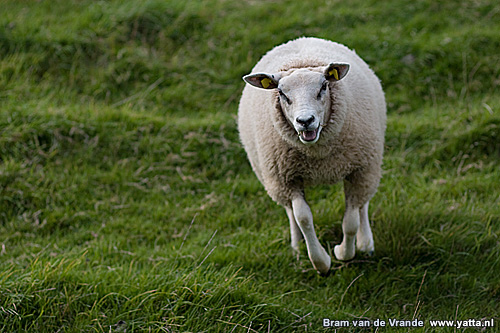 Outdoor adventurer, conqueror of hostile sheep, and lover of the Gilmore Girls, Gavin Foote is a statement of Seward High. If you're confused as to who Gavin is, he is the one with the Axe gel in his hair and dressed head to toe in athletic apparel, as he wants to "be sponsored by Adidas".
Often found exploring the wilderness of Alaska, Gavin is a frequent hiker, hunter, and four-wheeler rider which he likes to "ride around my road, 'cause everything's dirt." Though he prefers the Alaskan environment now, when Gavin first moved here four years ago from Michigan, he was expecting a desolate and snowy atmosphere. He even said he didn't expect larger cities like Anchorage and thought he would be flying into the airport in a bush plane. In regards to traveling, Gavin says he had been to "fifteen states, give or take" in his lifetime, with the majority in the Midwest.
When not exploring Alaskan terrain, Gavin is video gaming or appreciating other media like the classic film Forrest Gump and the TV shows Futurama, the Golden Girls, Heart of Dixie, and the Gilmore Girls. He proudly stated he "watched every season and every episode" of the Gilmore Girls and can be a dramatic softie from time to time.
After realizing Gavin's homeland was Michigan, the rival of my favorite sports team the Ohio Buckeyes, I asked him his opinion on Michigan State. While I expected a fiery debate on Michigan and Ohio to follow, Gavin simply told me he also like Alabama's team and prefers college football to programs like the NFL. We continued to talk about Michigan, with Gavin informing me that there is more snow there than in Seward. This made him a great skier, and you can catch him on the ski team with his friends this winter. Along with skiing, Gavin is a talented athlete in swimming and soccer and wants to give football a try.
Before Gavin was ever a student at Seward High or a member of the Seward community, he spent his days in Michigan helping out on his family farm. With about three different cows, a donkey, "a lot of goats", horses, chickens, cats, dogs, ducks, turkeys, and sheep, Gavin was surrounded by animals. They even had roosters which "we had to kill because they attacked me". Gavin was no stranger to aggressive animals though. Once, a male ram attempted to pick a fight with Gavin during mating season, which resulted in a bump on Gavin's forehead. Gavin also helped his brother with birthing a calf and once accidentally ate pepper spray during his time on the farm which you get "all over your face, in your eyes, and in your mouth" after spraying. Though Gavin had to leave that life behind four years ago, Seward and the high school are glad he came to Alaska. Though he's not sure if he wants to live here after graduation, Gavin does want to attend a trade school, so we can expect to see him around the state for a few more years.